Office Furniture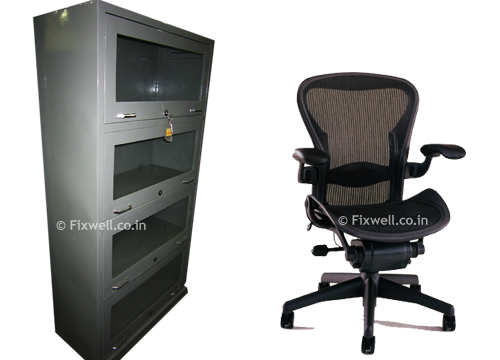 Our wide array of products include variety of Exclusive Office Furniture like Bookcases, Slotted Angle Racks, Glass Door Almirahs, Multi Drawers, Office Vertical Filing Cabinet, and Office Chairs & Tables etc. Whatever your office requirements, be it Storage or security, exquisiteness or quality; Fixwell has the complete collection to cater your needs.
When we design office furniture our main spotlight has been to inculcate Superior Quality. Our office products are of high stability, long lasting and durable, scratch and wear resistant, and surface laminated. Owing to all these virtues our products are undoubtedly highly demanded by customers in Noida and Delhi NCR.
The interiors define the quality of an office. That is why we take great care in contouring each furniture right from the start point towards the end of delivering it at your workplace.
Available in various designs and features, our office furniture are suited to befit all types of offices.